Brampton Hearing Aids - Hearing Aid Manufacturers
Bovaird Hearing Clinic stands out as an independent clinic because they are able to supply hearing aids from a wide variety of manufacturers This means we have the ability to select the best choice for each individuals specific needs. Bovaird offers a variety of hearing aid styles from brands such as GN Resound, Starkey, Unitron, Widex, Oticon, Phonak, Signia, and Bernafon. Each of these brands have unique features such as noise reduction, speech enhancement, wireless connectivity, and rechargeable batteries, among others. Bovaird Hearing Clinic independence ensures that customers receive a personalized solution, and with brands like these, it can be a trusted option for hearing aid needs.
Bovaird Hearing Clinic - More Than Just Hearing Aids
Here is what our personalized treatment plan will provide you:
Highly Experienced Audiologist
First Doctor of Audiology in Brampton with over 20 years of experience in treating patients with hearing loss, cognitive decline and tinnitus.
As an independent treatment centre, we can select to work with any manufacturer, ensuring you get the best hearing aid options for your unique needs.
Treatment Plan with Results
Developmental psychology with neuroscience knowledge base contributes to a treatment plan with long-term results.
Medical treatment of hearing with focus on the cognitive aspects of hearing loss and tinnitus.
Including QuickSIN, Auditory Processing, and Cognivue to understand how the brain manages sound and improves cognitive health
Fully qualified to treat children of all ages with hearing loss.
Hearing Loss Funding Programs
We are a Registered Provider for the following funding programs: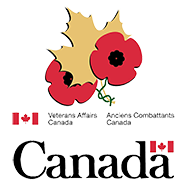 Bovaird Hearing Clinic is Proud to hold membership with: