Brampton Hearing Tests - Cognivue Screening as part of your Audiological Evaluation


We are pleased to announce that we have added Cognivue's automated cognitive screener to our comprehensive audiological evaluation. We understand that hearing health is critical to cognitive health, and research indicates that hearing intervention can possibly delay or even reverse cognitive decline. In fact, hearing impairment in midlife has been identified as the number one modifiable risk factor for cognitive decline. We can address hearing loss through treatment, which may help maintain and even prevent further cognitive decline. Our cognitive evaluation focuses on several domains, such as memory, visuospatial abilities, executive functions, reaction time, and processing speed. By identifying these areas of cognitive strengths and weaknesses, we can offer more tailored treatment and solutions. These tests don't diagnose cognitive problems. The results of the cognitive screening provide insight into how our patient's brain manages the sound coming in and how it relates to the patient's real-world communication difficulty. To schedule a cognitive screening, you can request it as part of our Advanced Hearing Test or obtain a referral from your doctor.
Don't neglect your hearing health, as it is critical for our social, emotional, and physical wellbeing.
Bovaird Hearing Clinic - More Than Just Hearing Aids
Here is what our personalized treatment plan will provide you:
Highly Experienced Audiologist
First Doctor of Audiology in Brampton with over 20 years of experience in treating patients with hearing loss, cognitive decline and tinnitus.
As an independent treatment centre, we can select to work with any manufacturer, ensuring you get the best hearing aid options for your unique needs.
Treatment Plan with Results
Developmental psychology with neuroscience knowledge base contributes to a treatment plan with long-term results.
Medical treatment of hearing with focus on the cognitive aspects of hearing loss and tinnitus.
Including QuickSIN, Auditory Processing, and Cognivue to understand how the brain manages sound and improves cognitive health
Fully qualified to treat children of all ages with hearing loss.
Hearing Aids and Listening Devices That Suit Your Needs
As an independent hearing treatment centre, we are free to choose from all manufacturers of hearing aids and assistive listening devices. When we build your personalized holistic hearing treatment plan, we select hearing aids based on what best suits your individual needs and preferences rather than a specific brand.
Hearing Loss Funding Programs
We are a Registered Provider for the following funding programs: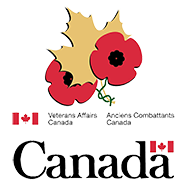 Bovaird Hearing Clinic is Proud to hold membership with: