Brampton Pediatric Hearing Tests and Treatment
Pediatric hearing loss can have a profound impact on a child's overall development and communication abilities. Hearing loss is one of the most common birth defects in the United States, with roughly three out of every 1,000 babies being born with some degree of hearing loss. There are several causes of hearing loss in children, including genetic factors, infections, and exposure to loud noises. Identifying hearing loss early is crucial to ensuring that children have access to appropriate treatment and support. Healthy hearing emphasizes the importance of regular hearing screenings for children, as well as monitoring for signs of hearing loss such as delayed speech and language development, inattentiveness, and lack of response to sound. There are several different methods for testing pediatric hearing, including behavioral tests and objective tests that do not rely on the child's participation, such as otoacoustic emissions testing. Early detection and intervention are essential for managing pediatric hearing loss and maximizing a child's communication abilities and quality of life. Book in to establish a personalized treatment plan for your child today.
Book in to establish a personalized treatment plan for your child today.
Bovaird Hearing Clinic - More Than Just Hearing Aids
Here is what our personalized treatment plan will provide you:
Highly Experienced Audiologist
First Doctor of Audiology in Brampton with over 20 years of experience in treating patients with hearing loss, cognitive decline and tinnitus.
As an independent treatment centre, we can select to work with any manufacturer, ensuring you get the best hearing aid options for your unique needs.
Treatment Plan with Results
Developmental psychology with neuroscience knowledge base contributes to a treatment plan with long-term results.
Medical treatment of hearing with focus on the cognitive aspects of hearing loss and tinnitus.
Including QuickSIN, Auditory Processing, and Cognivue to understand how the brain manages sound and improves cognitive health
Fully qualified to treat children of all ages with hearing loss.
Hearing Aids and Listening Devices That Suit Your Needs
As an independent hearing treatment centre, we are free to choose from all manufacturers of hearing aids and assistive listening devices. When we build your personalized holistic hearing treatment plan, we select hearing aids based on what best suits your individual needs and preferences rather than a specific brand.
Hearing Loss Funding Programs
We are a Registered Provider for the following funding programs: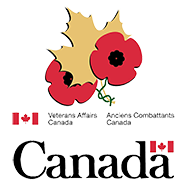 Bovaird Hearing Clinic is Proud to hold membership with: